About Us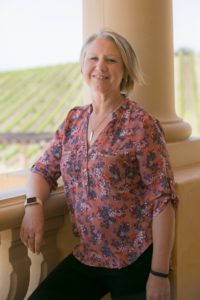 Hello I am Alison Martinez and I am the Owner, Lead Coordinator and Designer at Monarch Wedding Planning. I was born in a small town near Cambridge, England where my family still live. In 1991, I moved to the United States and settled in the sunny Central Coast of California, a far cry from the rainy days of England. I attended college in England and in California going on to obtain my Event and Wedding Planning Certification from Cal Poly University in San Luis Obispo
I help busy couples by relieving the stress, pressure, and frustration that often comes with planning a wedding. I help by seeing my couples vision and making it seamlessly appear whether its a small intimate wedding or a large fun-filled day. I have an extensive background in case management, collaboration, and networking.  This enables me to logistically plan and manage even the smallest details of your special day. The only pressure you should have on your wedding day is to spend as much time as possible enjoying your family and friends.  Nothing brings me greater joy than seeing my couples on their wedding day relaxing, smiling and soaking in the memories.
Monarch Wedding Planning specializes in planning and coordinating weddings, not birthday parties or other events which has made us experts in our field.  We are committed to helping you make the memories that up until now have only been a dream.
So if you are ready to give yourself a break and put your mind at ease you should call or email me now, let's get planning !!!


Back to Top